Overview
Weight Management Plan
Thrive is a weight management plan that offers a full analysis of 18 traits, 22 genes, and 35 SNPs, providing you with insight into how your body functions to help you achieve your healthiest weight.
Thrive is the first step to finding balance in your healthy lifestyle.
Key genetic insights. Discover your genetic predisposition to obesity and high body mass index (BMI), and learn what this means for your health.

Research-backed recommendations. Don't guess what you should be eating. Learn which foods may be best for your body, based on scientific research.

Unique reports. See how exercise can impact your ability to shed body fat.

Customized evaluations. Get insight into your eating behaviors and learn what this means for your health and exercise regimen.

Science-based analysis. Learn how to get restful sleep and speed up your nightly recovery so you wake up feeling refreshed

Flexibility. We provide a digital experience and the option of printing out full and summary reports. This will allow you to view your report on a desktop or mobile device or share your results with your friends and family.
Your Weight Management Plan will show you how to work with your body instead of against it.
Sample Weight Management Plan™
Free DNA Data Upload

This DNA app is compatible with DNA data from all DNA tests.
Test Compatibility
Format Compatibility
Whole Genome Sequencing (WGS)
FASTQ
Exome Sequencing
FASTA
Dante Labs
BAM
23andMe
SAM
AncestryDNA
CRAM
MyHeritage
VCF
Genes for Good
GVCF
Living DNA
gVCF
HomeDNA
TXT
FTDNA
CSV
Silverberry Genomix
TAB
Toolbox Genomics
gz and zip compressed files
Helix
almost all other genetic data formats
Veritas
Genos
GSA
Axiom
almost all other genetic tests
Dietary Factors

Get a customized breakdown of which nutrients may be most important for your health and overall weight loss.
Find out how saturated fat in your diet can interact with your genes to contribute to increased body fat.

Get valuable insight into what your genetics say about obesity and saturated fat, as well as the impact of low fat and protein diets on your weight.
Eating Behaviors

Find out if your optimal diet should include more carbs or fats, so you know which foods may best fuel your body for health and happiness.
Learn how your body metabolizes caffeine and alcohol, so you can make appropriate dietary changes for long-term health.

Gain an in-depth understanding of your predisposition to lactose intolerance and gluten sensitivity. If you have food sensitivities, this assessment can be life changing. Making selective dietary changes can mean the difference between feeling light and energized vs. feeling bloated and tired.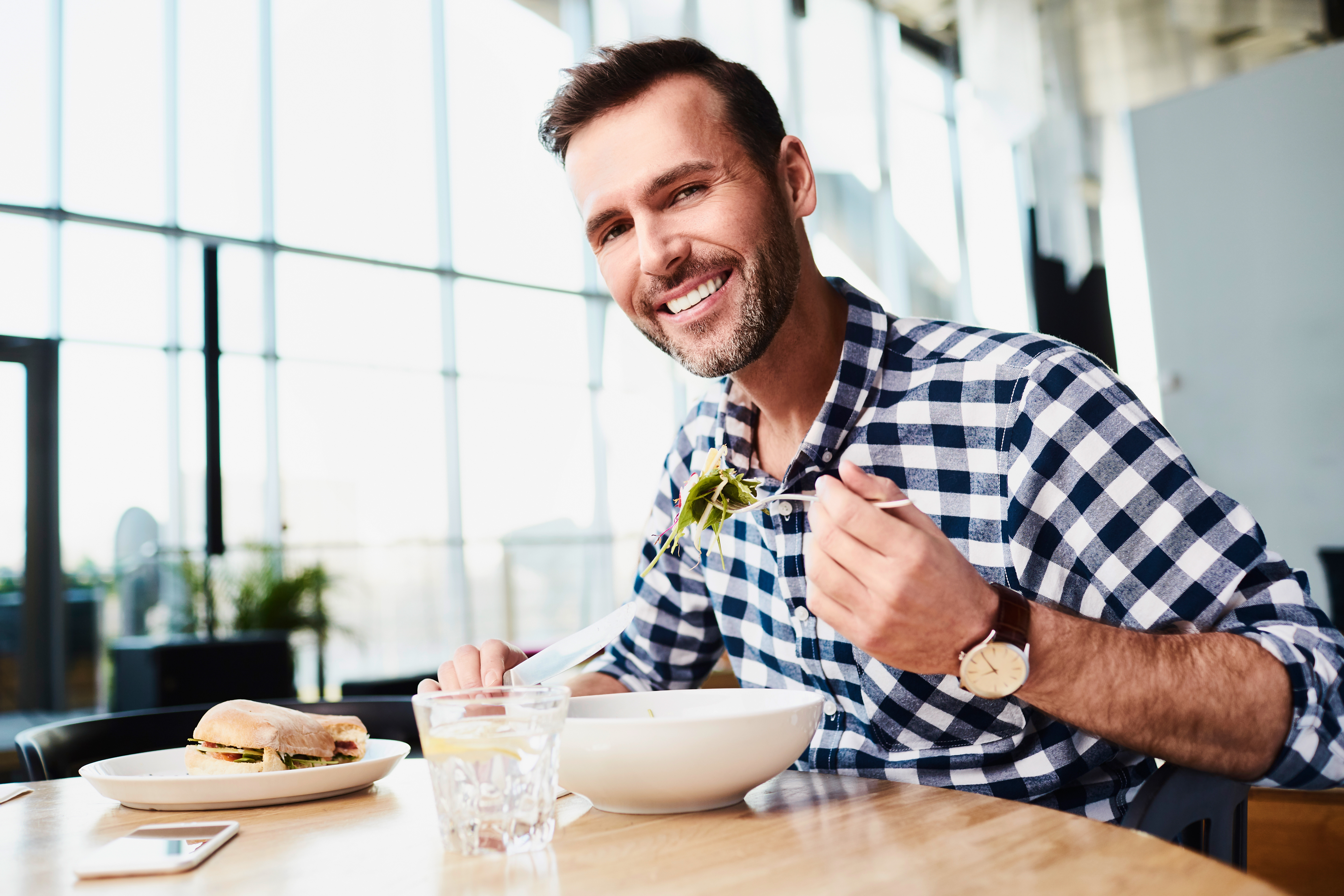 Metabolism
Get a breakdown of important traits, which assess how taste buds affect your food choices.
View key insights into how you likely experience the taste sensations of sweet, salty, bitter, creamy, carbonation, cilantro, and artificial sweetener.

Learn how your taste preferences potentially influence your food choices and get specific action steps to stay on track with your health goals.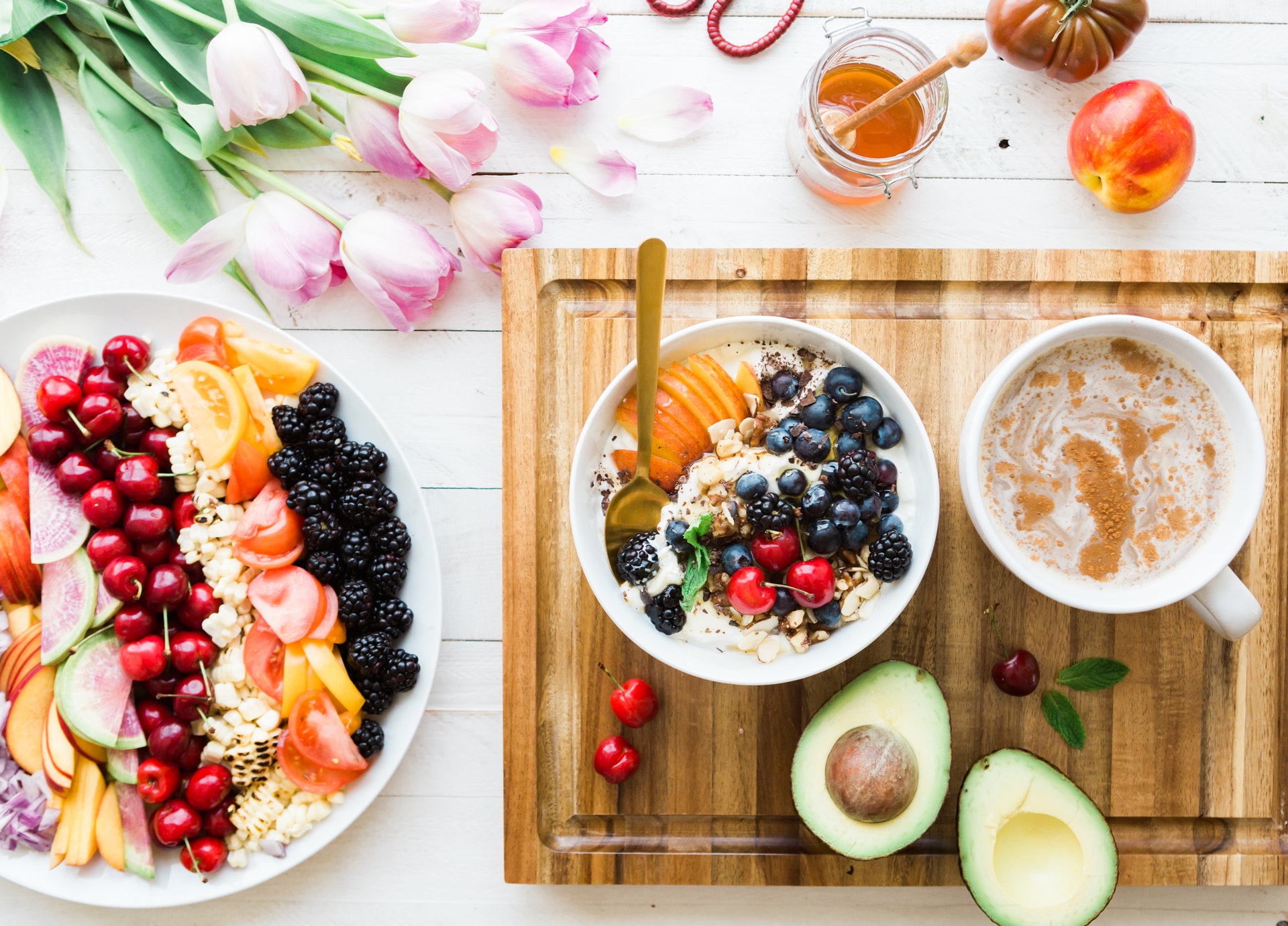 Sleep
Discover your genetic predisposition to factors that affect your sleep habits and quality of sleep.
Find out your potential sensitivity to blue light, your likelihood of deep sleep, and your optimal sleep duration. More importantly, we'll show you how to get deeper and more restful sleep so you wake up feeling recharged.

Learn the simple steps you can take to maximize the restorative benefits of a full night's sleep.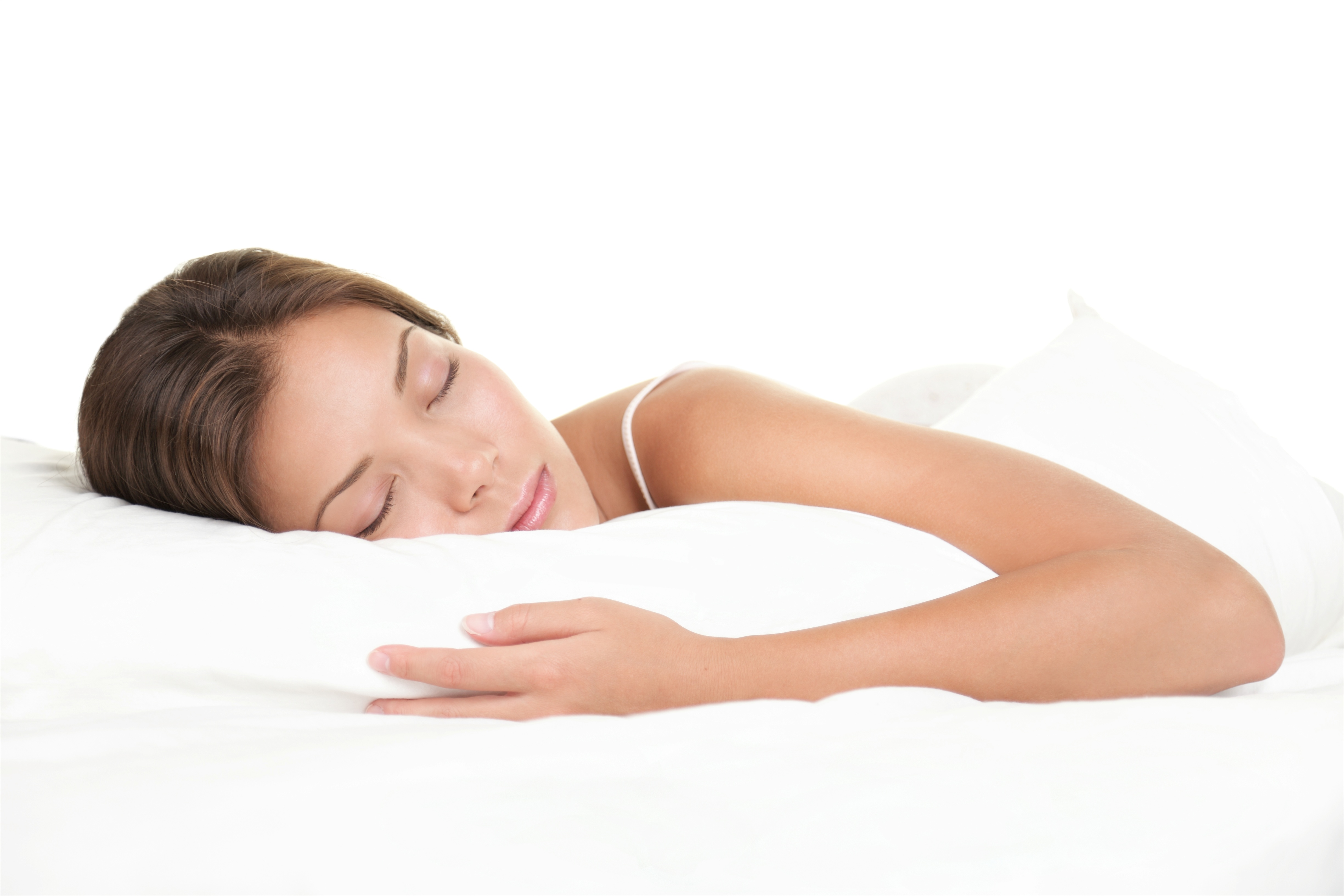 Stress
Gain valuable insight into how your body handles stress and what you can do to prevent it from weighing you down.
Learn how your cortisol hormone levels can impact your stress response and how you can overcome imbalances.

Get easy-to-implement steps to reduce your stress so you can live a happier and healthier life.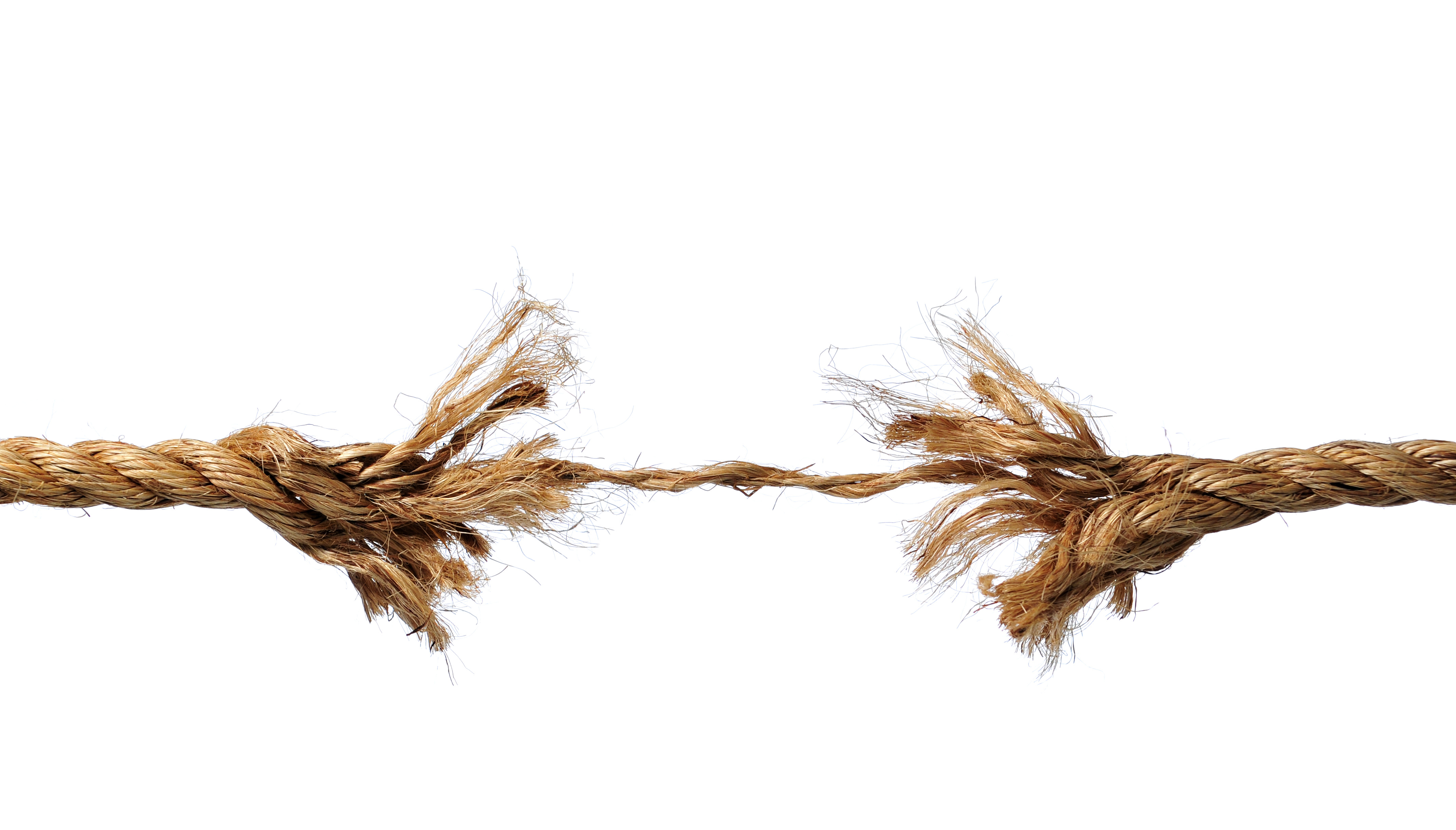 Lifestyle Tips

Lifestyle recommendations to overcome genetic predispositions and live your healthiest life, including stress management and sleep techniques, oral health and other important lifestyle strategies.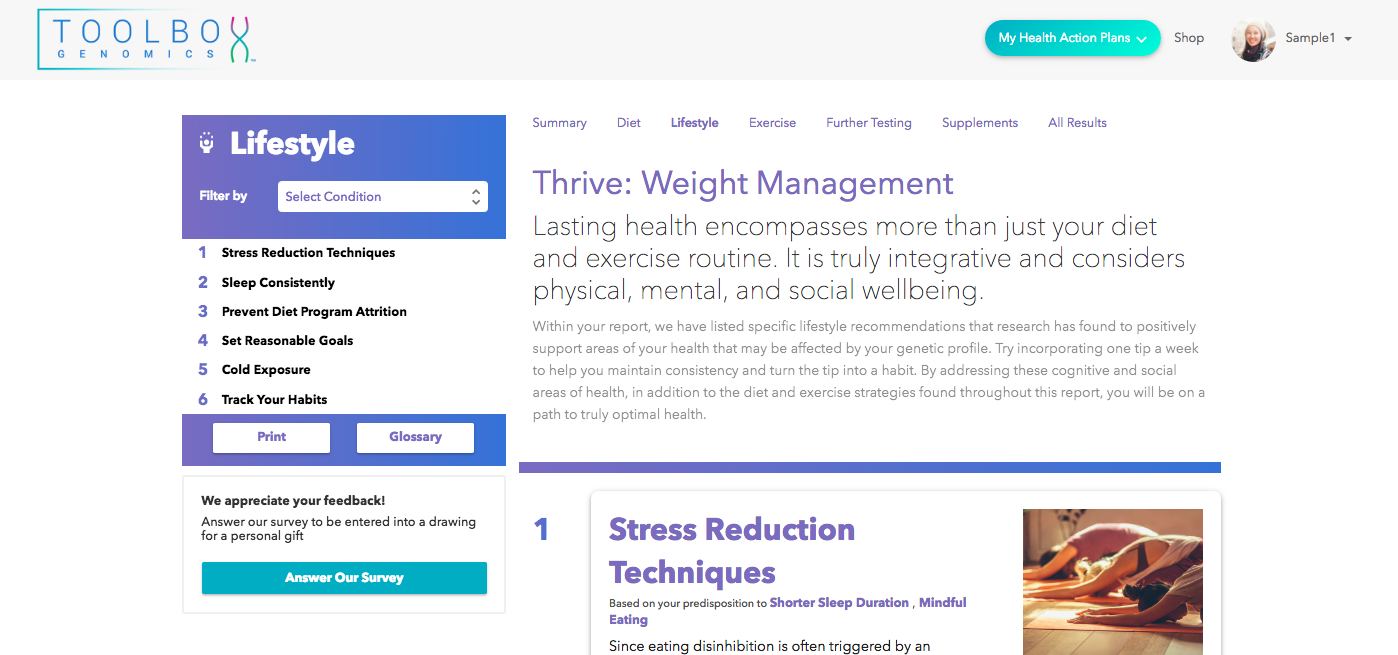 Diet Tips

Diet and nutrition strategies, including specific foods, to help you overcome genetic predispositions and live your healthiest life.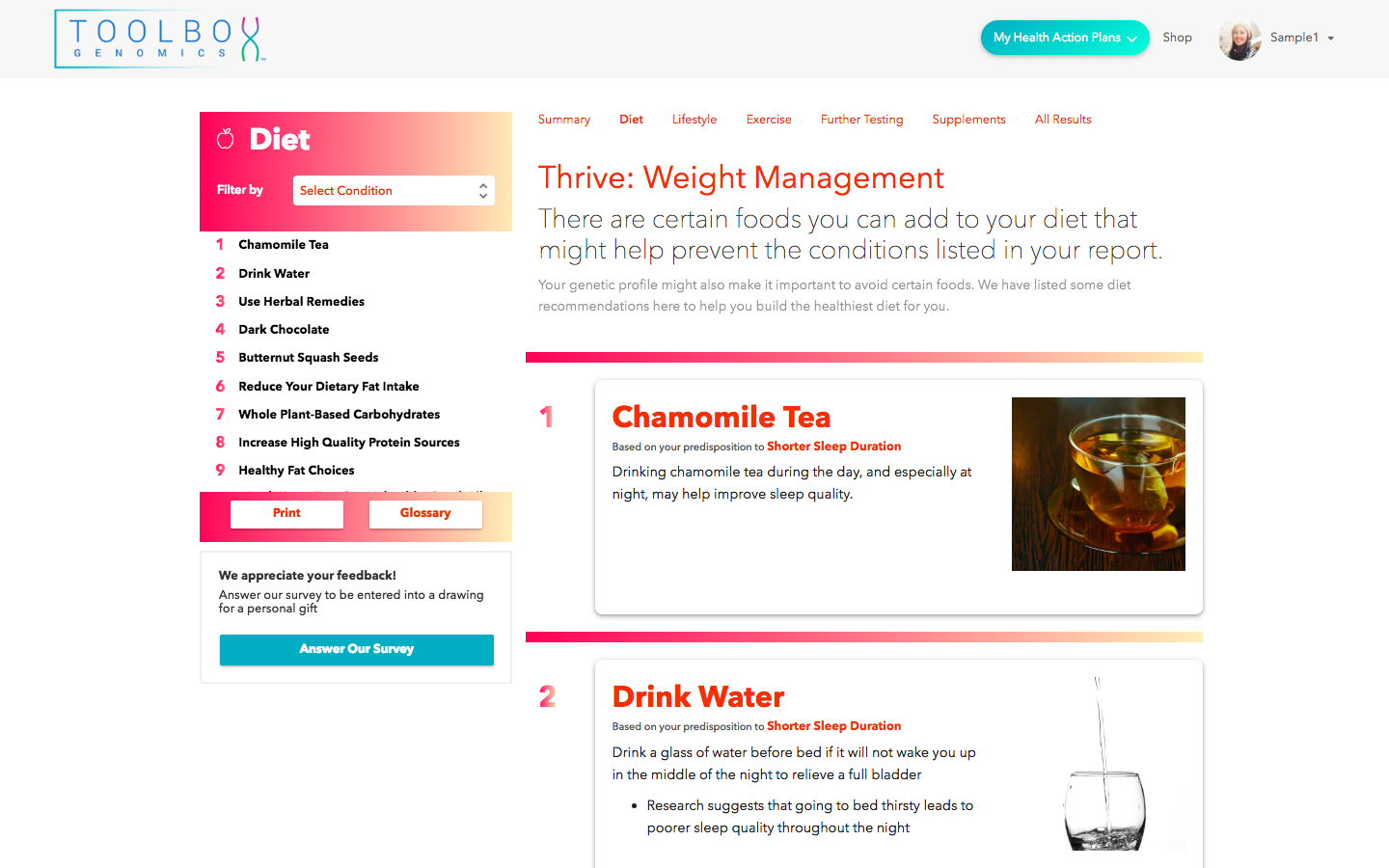 Supplement Tips

Vitamins and supplements, including type and amount, to help you overcome genetic predispositions and live your healthiest life.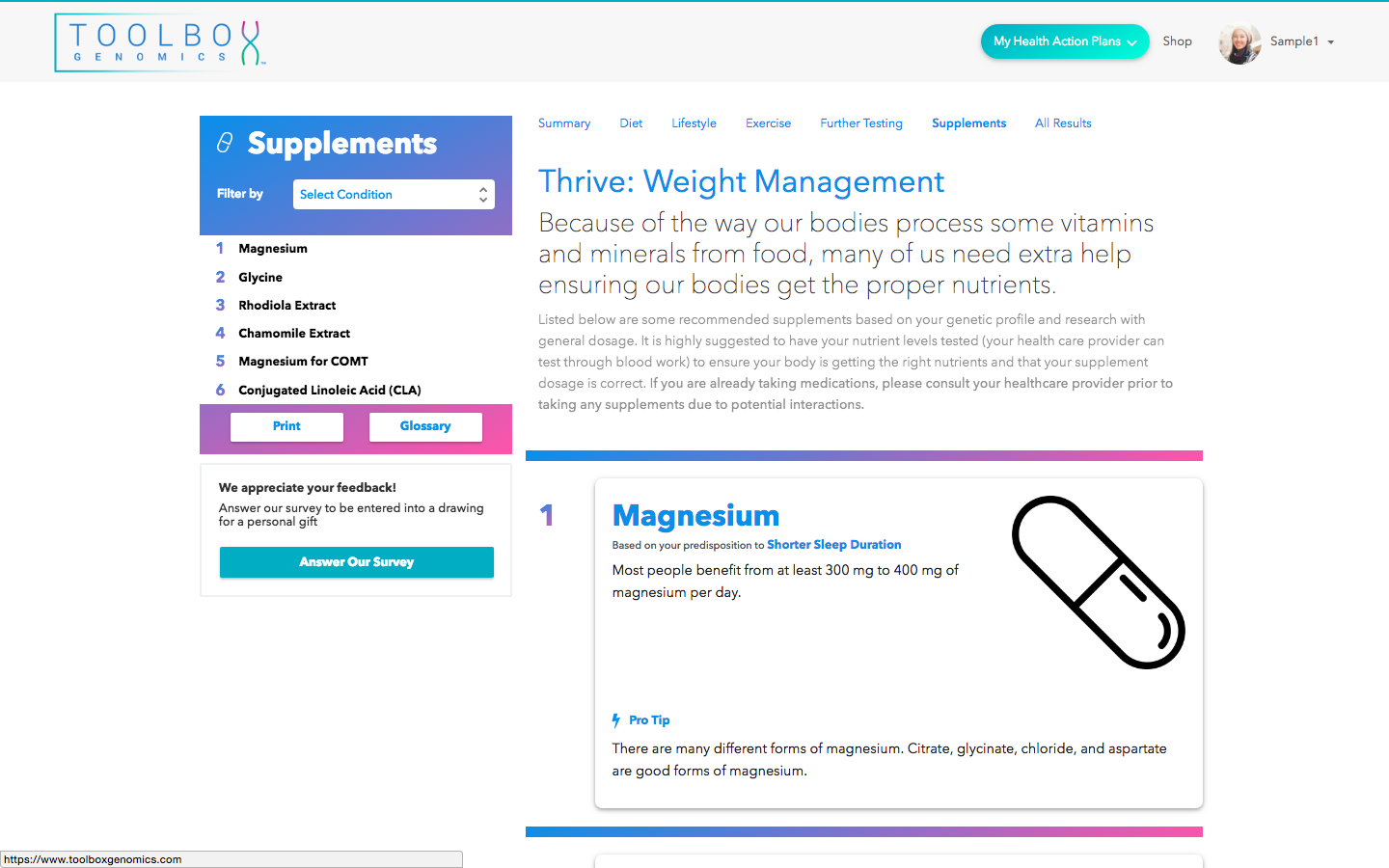 Exercise Tips

Specific exercise strategies, including cardiovascular, muscular strength, and overall physical activity, to help you overcome genetic predispositions and live your healthiest life.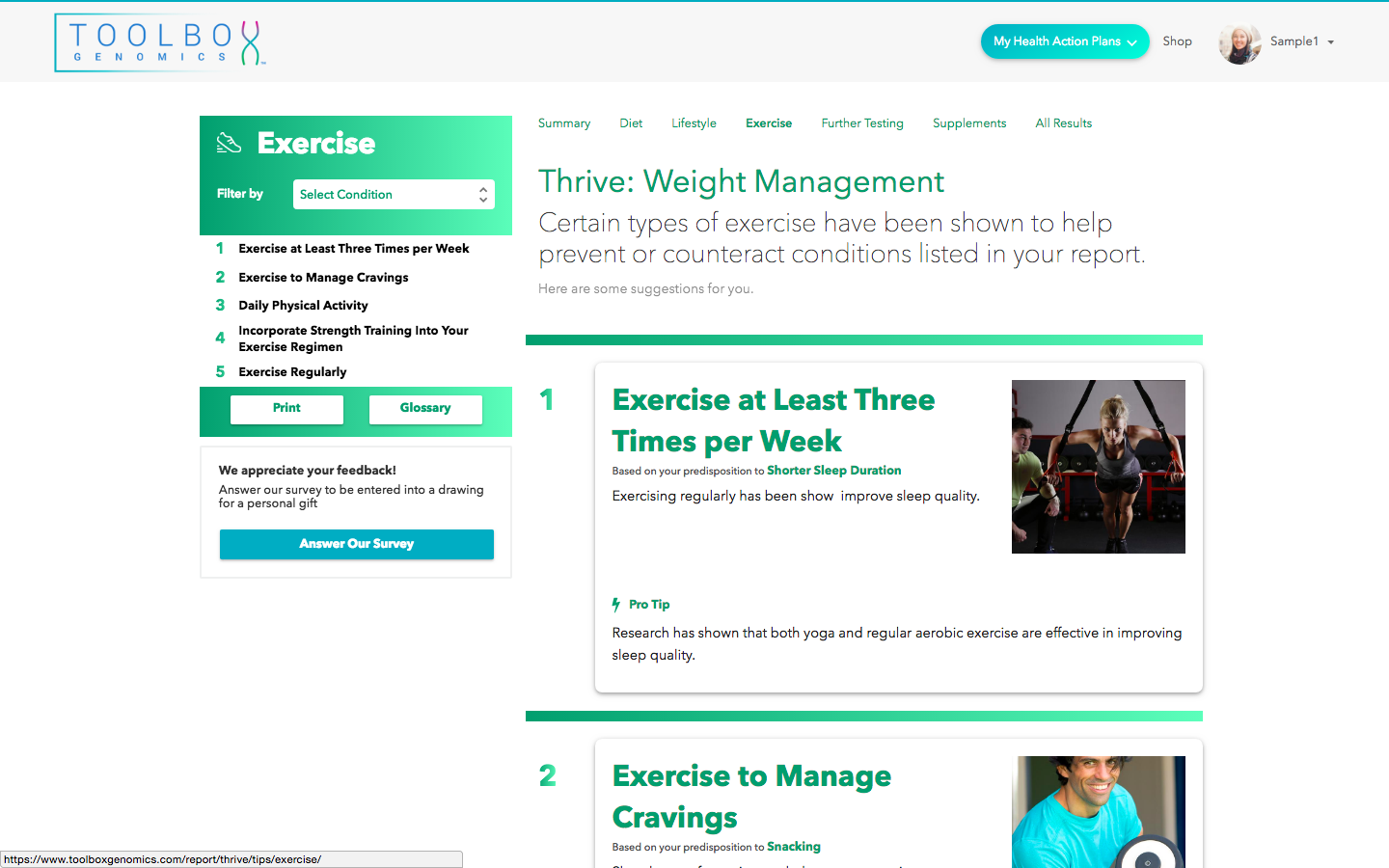 Further Testing Tips

Additional testing recommendations to see how exactly your genetic predisposition is affecting you so that you are equipped with the knowledge needed to take control of your health.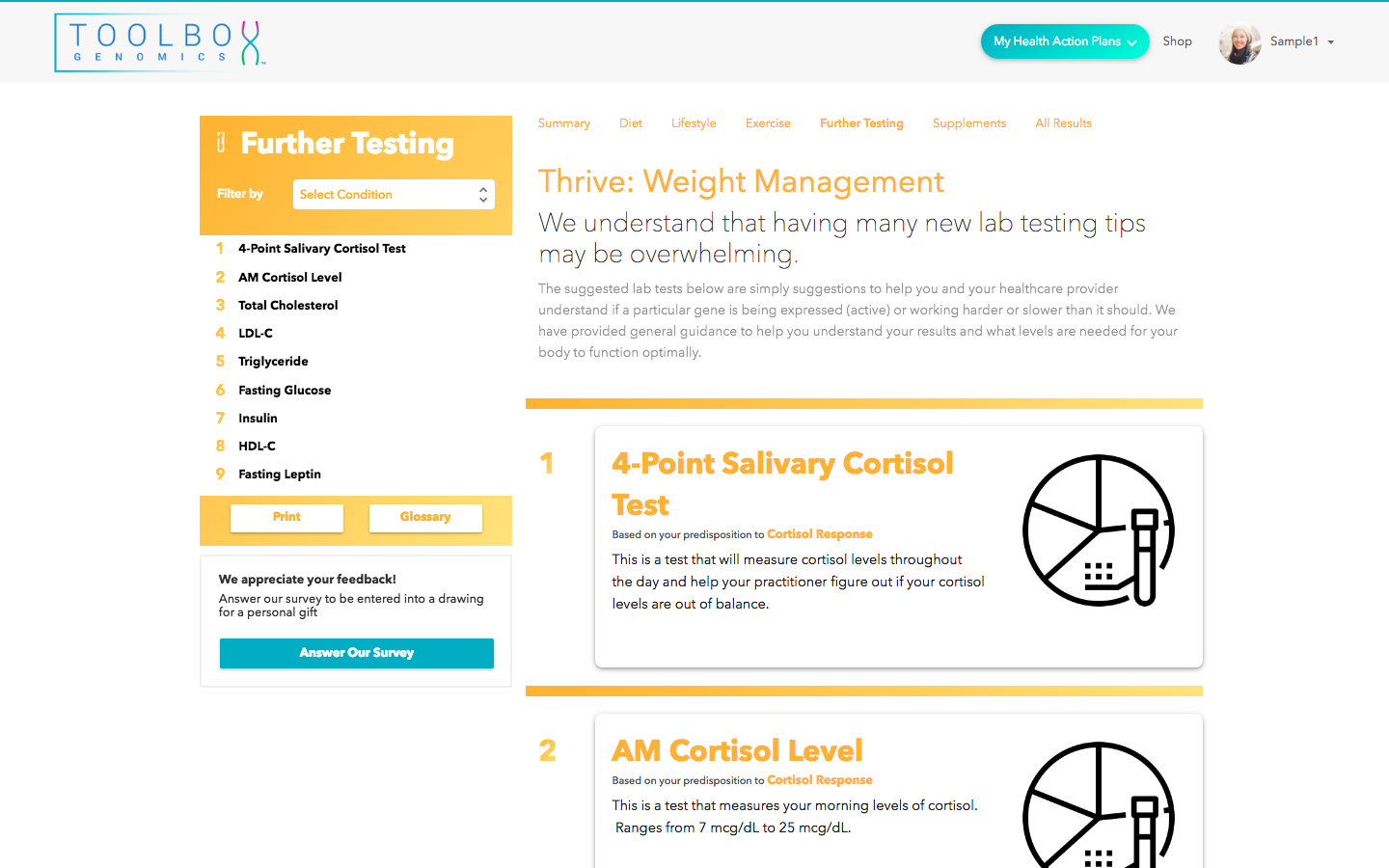 Why We Are Different

We BELIEVE good health lies at the crossroads of your genes, your environment, and your nutrition and fitness regimen.
We save you time by cutting down on trial and error, so you see results and optimize your health faster.

The expansive number of traits, genes, and SNPs used in each of our products provides extensive insight into your genetic predispositions and their potential impact on your overall health.

We go one step further than any other company in the industry to provide you with practical, easy-to-follow strategies, so you can take action. These strategies are proven clinically in human trials and will help you overcome your genetic predispositions.

The range of our recommendations within five essential domains of health and wellness is second to none. Our products provide an unparalleled genetic experience that offers great value at a reasonable price.

We PRIDE ourselves on the fact that all of our recommendations are based entirely on solid, scientific evidence that has demonstrated effective and specific methods to reduce the risk for the onset of various health conditions associated with diet, exercise, weight management, and other lifestyle factors.

We've physically combed through over 12,000 published research papers to bring you recommendations based on the best research available.
Related Apps

Additional apps by Toolbox Genomics
Disclaimer
The information and recommendations in this report are based on your genetic profile combined with research studies that have attempted to draw associations between certain genes and how they affect individuals. The information and recommendations in your report should not be considered as a diagnosis or a substitute for expert medical advice. It is not possible, based on the information available, for us to make specific predictions about your own personal health and well-being. Genes are not the only factors in predicting any individual's health. Environmental factors (lifestyle, medical history) and potentially other genes will affect the risk, or lack of risk, for a condition. The information in this report is best understood in the context of a full medical evaluation.
The United States Food and Drug Administration has not evaluated statements in this app. The Sequencing.com website and its software applications (Apps) including but not limited to Sequencing.com's Application Programming Interface (API), are not intended to diagnose, treat, cure, or prevent any disease.