Overview

Genetic Testing & Analysis For Disease Susceptibility
Your genes play an important role in determining your risk of disease. This DNA app analyzes your genes and provides a report that lists your genetic risk of many different diseases and disorders.
Your genetic report will include your genetic risk for the following:
Cancers
Colorectal
Lung
Pancreatic
Breast (including BRCA1 and BRCA2)
Cervical
Endometrial
Prostate
Brain
Thyroid
Renal (Kidney)
Bladder
Skin (Melanoma)
Skin (Non-Melanoma)
Esophageal
Oral and Larynx
Liver
Testicular
Neurodegenerative Diseases
Alzheimer's Disease (Late Onset and Early Onset)
Parkinson's Disease
ALS (Amyotrophic Lateral Sclerosis, also known as Lou Gehrig's Disease)
Dystonia
Neuronal Ceroid Lipofuscinosis
Cardiovascular Diseases
Cardiovascular Disease (Early Onset)
Atherosclerosis (Clogging and Hardening Of The Arteries)
Coronary Artery Disease (CAD)
Heart Attack (Myocardial Infarction)
Stroke (Cerebrovascular Accident)
Blood Clot Risk (Venous Thromboembolism)
Chronic Obstructive Pulmonary Disease (COPD)
Atrial Fibrillation
Abdominal Aortic Aneurysm (AAA)
Intracranial Aneurysm (Brain Aneurysm)
Mitral Valve Prolapse (MVP)
Autoimmune Diseases
Multiple Sclerosis
Lupus (Systemic Lupus Erythematosis)
Diabetes Type II
Diabetes Type I
Celiac Disease
Crohn's Disease
Ulcerative Colitis
General Risk Of Inflammatory Bowel Disease (IBD)
Allergies Including Hay Fever and Eczema
Asthma (Including General Risk and Childhood-Onset Risk)
Grave's Disease
Psoriasis
Rheumatoid Arthritis
Sarcoidosis
Ankylosing Spondylitis
General Autoimmune Disease Risk
Eye Related Diseases
Age-Related Macular Degeneration (ARMD)
Glaucoma (Exfoliation)
Fuchs' Corneal Dystrophy
Myopia (Nearsightedness)
Refractive Astigmatism
Female Specific Diseases
Endometriosis
Polycystic Ovary Syndrome (PCOS)
Uterine Fibroids
Gestational Diabetes
Preeclampsia
Menarche Age (Age Of First Period)
Menopause Age
Neurological, Psychiatric & Developmental Diseases
Autism Spectrum Disorder (ASD)
Attention Deficit Hyperactivity Disorder (ADHD)
Depression
Bipolar Disorder
Schizophrenia
Obsessive-Compulsive Disorder (OCD)
Anxiety-Related Behaviors
Dyslexia
Epilepsy
Narcolepsy
Cluster Headaches
Tourette's Syndrome
Other Diseases
Osteoarthritis (OA)
Osteoporosis
Acne (Severe)
Gastroesophageal Reflux Disease (GERD, also known as Acid Reflux)
Gout
Restless Leg Syndrome
Sciatica
Otitis (Ear Infections)
Emphysema
Scoliosis
Achilles Tendinopathy
Chronic Kidney Disease
Hyperparathyroidism
Hyperuricemia
Inguinal Hernia
Lumbar Disc Disease (LDD)
Meningioma
Non-alcoholic Fatty Liver Disease
Peripheral Axonal Neuropathy
Pulmonary Fibrosis
Vitiligo
Sample Genetic Report Pages
Learn More About Sequencing DNA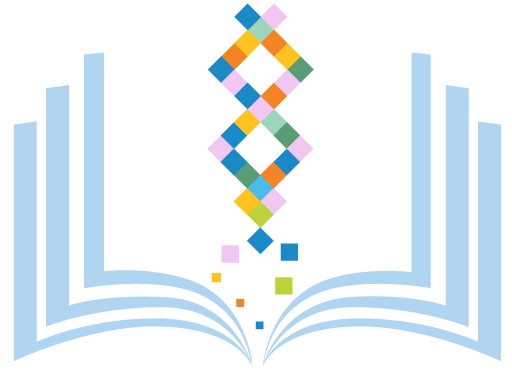 Our new Sequencing Education Center provides useful information about the latest advancements and discoveries that may impact your DNA and your health. New articles are added every week based on the latest genetic discoveries.
Getting Started

This app analyzes your DNA analysis provides your genetic risk of a wide range of diseases.
Once your DNA data is stored in your Sequencing.com account, after purchasing this DNA report simply click the app's 'Start' button and you'll receive your report in about 30 minutes.
If your DNA data is not already stored in your account, you can either import your data from a DNA test you've already taken (such as from 23andMe or AncestryDNA) or you can order one of our DNA tests.
You've already taken a DNA test
Our Universal DNA Compatibility enables this app to work with DNA data from almost any genetic test including 23andMe, Ancestry, MyHeritage, FTDNA and genome sequencing.
You need a DNA test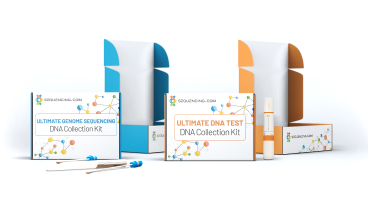 Our clinical-grade 30x Whole Genome Sequencing test obtains data on 100% of your genome.
Free DNA Data Upload

This DNA analysis app is compatible with data from most DNA tests.
Use the Upload Center to upload your DNA data.
Test Compatibility
Format Compatibility
Variant Compatibility
Reference Genome Compatibility
Whole Genome Sequencing
FASTQ and FQ
SNP / SNV
(Single Nucleotide Variants)
hg38 / GRCh38
Exome Sequencing
FASTA and FA
hg19 / GRCh37
Ultimate DNA Test
BAM
hg18 / GRCh36
23andMe
SAM
hg17 / GRCh35
AncestryDNA
CRAM
MyHeritage
VCF
Dante Labs
Genome VCF (gVCF and GVCF)
Nebula Genomics
TXT
Genes for Good
CSV
Living DNA
TAB
HomeDNA
gz and zip compressed files
FTDNA
almost all other genetic data formats
Silverberry Genomix
Toolbox Genomics
Full Genomes
Color
New Amsterdam Genomics
24Genetics
Vitagene
Helix
Genos
tellmeGen
GSA
Axiom
almost all other genetic tests
Related Genetic Reports

Sequencing.com is the world's largest DNA App Store. We have an app for almost everything that can be determined from your genes.
Additional DNA Reports by Complete Genome Science
Disclaimer
The genetic analysis and statements that appear in this app, assessment, and report have not been evaluated by the United States Food and Drug Administration. The Sequencing.com website and all software applications (Apps) that use Sequencing.com's website, as well as Sequencing.com's open Application Programming Interface (API), are not intended to diagnose, monitor, treat, cure, prevent nor alleviate any disease.
Overview